I have been using Natulim strips to wash clothes for a few months now and I have to say that I am delighted with the product.

Wash all kinds of clothes, white, color, delicate, special garments or...

Patricia N. - Verified Buyer

I love both the washer straps and the new floor scrubber.

Everything is very clean and with a very pleasant smell, and it is also ecological and free of plastics.

The only thing to keep in mind is...

Teresa R. - Verified Buyer

It is a brutal change, saving considerable space.

I do not have a large space, and this has facilitated the task of storage.

Both the washing strips and the floor scrubber are incredible...

Alejandra S. - Verified Buyer
Natulim Products
Fragrances:

Floral, Sin Fragancia, Lavanda

Efecto Suavizante
Ropa Blanca y Color

Regular price

Sale price

11,95€

Unit price

per

Grease cleaning
Rinse aid and anti-limescale protection
Glass protection and extra drying
Suitable for washing at low temperatures

Regular price

Sale price

19,95€

Unit price

per

Fragrances:

Jasmine

All Floors: Parquet, Marble, etc.
Fast dry
Protect your floor and leave it spotless

Regular price

Sale price

9,00€

Unit price

per
Why Natulim Strips?
Environmental Friendly Hypoallergenic Strips.

A Simple Wash With Natulim Strips Will Leave your Clothes Soft & Smelling Great.

Dissolves stains For both White & Colored Clothes.

Lightweight, reducing fuel consumtion and less pollution by 94%.

Works In Hot Or Cold Water & All Types Of Washing Machines Including High Efficiency.

100% Biodegradable Packaging.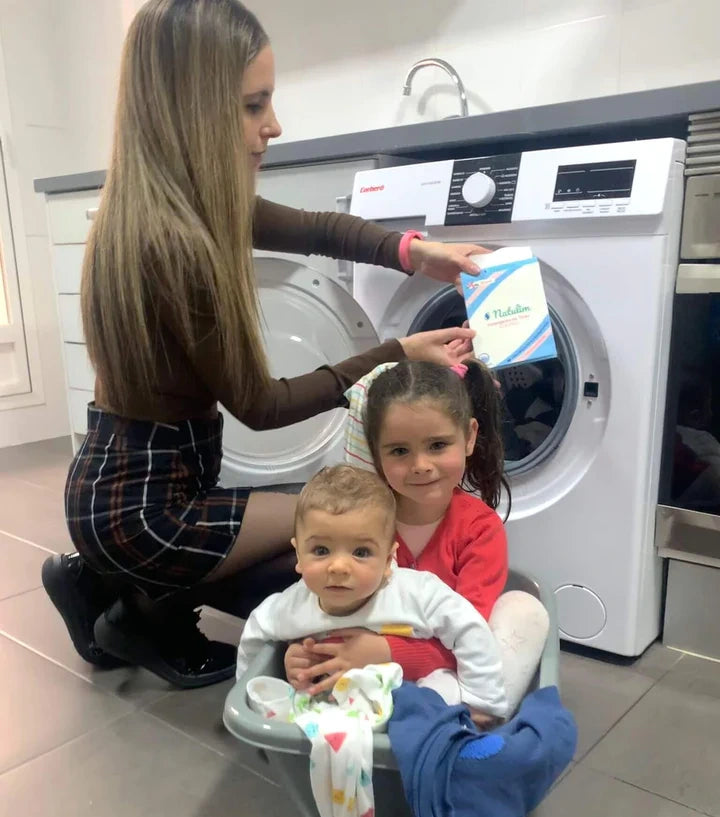 Suitable For Sensitive Skin

No Chlorine Or Dioxane Included

Hypoallergenic

Biodegradable

Vegan Friendly

Free Of Phosphates & parabens
SHOP WASH STRIPS
Free Shipping to Península & Islands


30 Day Money Back Guarantee
How To Use?
Step 1

1 Strip - 4kg of clothes.
2 Strips - 7-8kg of clothes

Step 2

Insert Strip In The Washing Machine

Step 3

Add Your White Or Colored Clothing In The Washing Machine

Absoultely love this eco-friendly product! Cleans my clothes very well. Gives my clothes a beautiful scent!

Patricia N.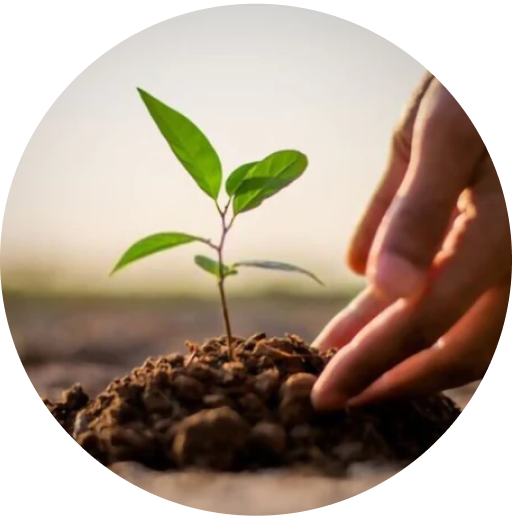 A Tree For Every 10 packs Sold
More than a billion plastic detergent bottles are thrown into landfills each year. Not with Natulim!
Natulim Strips Vs Traditional Detergent
See how our strips compares to traditional deteregents.
DETERGENT BOTTLES
TAKES UP LESS SPACE
ECO-FRIENDLY
FOR SENSITIVE SKINS
NO SPILLAGE, NO MESS
WITH NATULIM , 1/2 STRIP = 1 WASH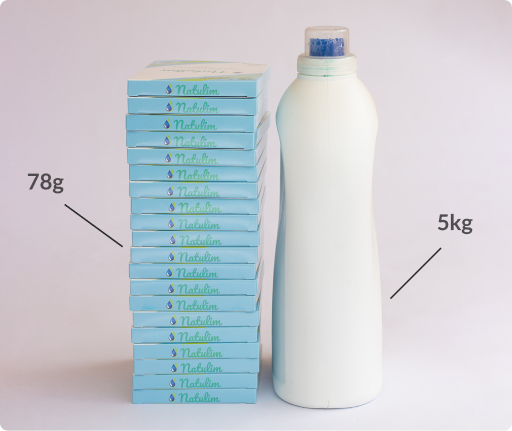 Save More Space With Your Lightweight Strips
Stop carrying those heavy jugs to your home and start saving space on your shelfs. Natulim package measures at 15cm length, 12cm width, 2cm height and only weighs 78g!
SHOP NATULIM STRIPS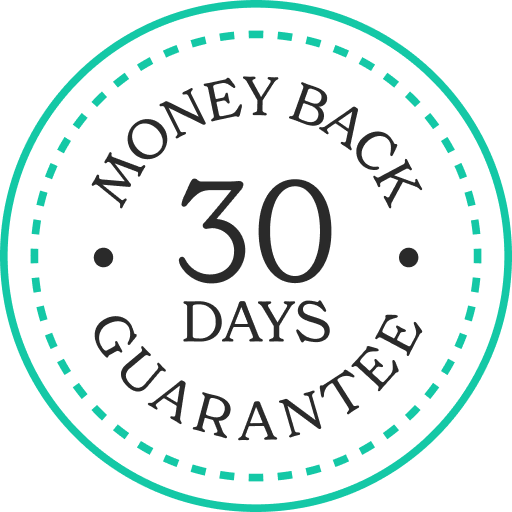 100% Money Back Guarantee
If you don't love Natulim, we will give you your money back, and keep the product!
@natulim (+112K followers)
Our Customers are Delighted
FAQ
Do I need to use fabric softener?

You don't need to use fabric softener. Natulim will make your clothes clean and fresh.

But if you are used to it you can use it with no worries.
Do you offer samples to test it?

Even if we would love to give you samples to convice you, we are not that big to be able to aford it.

But what we offer is a full refund if you don't like it. No small print, try it and, if you don't love it, we will give your money back. You don't even have to return us the product. Give it a try!
How many strips of Natulim should I use on each washing?

🇪🇺 We follow the European measurement standard:

One strip (half sheet) for 4kg clothes washers.
Two strips for washing machines of 7-8kg of clothes.

As with all detergents, if your clothes are very dirty or the water is very hard, you can add a little more to complement.
What are the ingredients of Natulim?

Natulim ingredients come from plant origin. They are respectful with the skin and with the environment:

Polyvinyl alcohol : Polyvinyl alcohol protects the sheet from oxidation. It is odorless and non-toxic. It is completely biodegradable and dissolves perfectly in water.
Glycerol: Of vegetable origin and biodegradable. Glycerin increases detergency and softens.
Betaine: It is an amphoteric detergent with cleaning properties and is well tolerated by the skin.
Sodium Bicarbonate : It is a white crystalline solid compound soluble in water. Baking soda balances the pH of the water, which helps to leave clothes cleaner, fresher and brighter.
Sodium Citrate: Reduces water hardness. It is the best alternative to phosphates.
Sodium dodecyl sulfate : It is a surfactant of plant origin. Sodium Dodecyl Sulfate removes oils and greases. It is 99% biodegradable.
Alpha Olefin Sulfonate : Ecological and easily biodegradable anionic surfactant. In products in which the skin is in contact, it gives softness.
Alcohol Ethoxysulfate: Emulsifying anionic surfactant. It is also used in cosmetics because it is not very aggressive with the skin.
Kaolinite, Starch: They form the base of the strip
Perfume: The Lavender and Floral variant carries perfume. The Natural does not carry.